(Last Updated On: September 7, 2018)
Arrow Dragon decorative screen panels are made of high-quality metal, engraved specific patterns by advanced CNC machine according to customers' needs. After bending, welding, grinding, washing and spraying various color on the surface, the carved panels become a piece of artwork, impressed people with different pattern designs via different splicing ways.
Decorative metal screen panels have their place in both exterior and interior designs. We selected some of the most striking examples of metal screen panels which are used to decorate residential buildings, family houses as well as serve as elegant room dividers or privacy screens in the garden. Decorative metal screen panels, also called perforated metal sheets, provide amazing opportunities for application in architecture and design. Decorative metal screens have different sizes and shapes and then add unique character and individuality to any home.
Carved Hollow as an art that requires exquisite and delicate process. Now more and more architects will integrate this fashion element into the architectural decoration, which not only enriches the decorative arts but also enrich people's lives. Carving board can continue to extend the sense of space of the flat plate, it is transparent and breathable.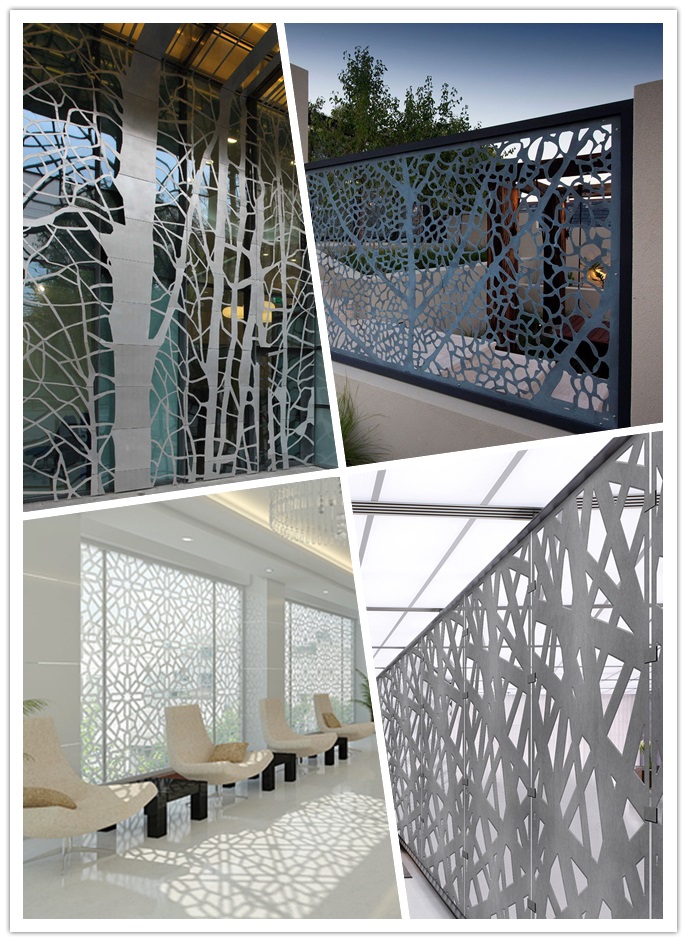 ITEM
DETAILS

Aluminum Alloy

5052, 3003, 1100

Panel Thickness

1.0mm~20mm

Dimension

500mm<L<6000mm, 500mm<W<2000mm

Surface Treatment

PVDF2/3/4 Layer coating (AkzoNobel/PPG)

Powder coating (Powder/fluorocarbon powder)

Wood grain

(wood grain paper/thermal transfer printing/wood grain painting)

Stone grain (stone grain/thermal transfer printing)

Color

RAL color, Pantone color and customized

Pattern

Customized design

Shape

Flat, cambered, double curved, triple curved, spherical, customized shaped.

Production

Laser cutting/CNC cutting/engraving

Warranty

Max 25 years guarantee for ideal application environment
Lightweight, good rigidity and intensity.
Coating uniform, varied color choices.
Customized designs according to clients' personalized needs.
Good weather ability and good corrosion resistance.
Strong earthquake resistance and fireproof.
High resistance to moisture and corrosion.
Not easy to stain, convenient to clean and maintain.
Easy for installation, reduce install and maintain cost.
Recyclable, friendly to the environment.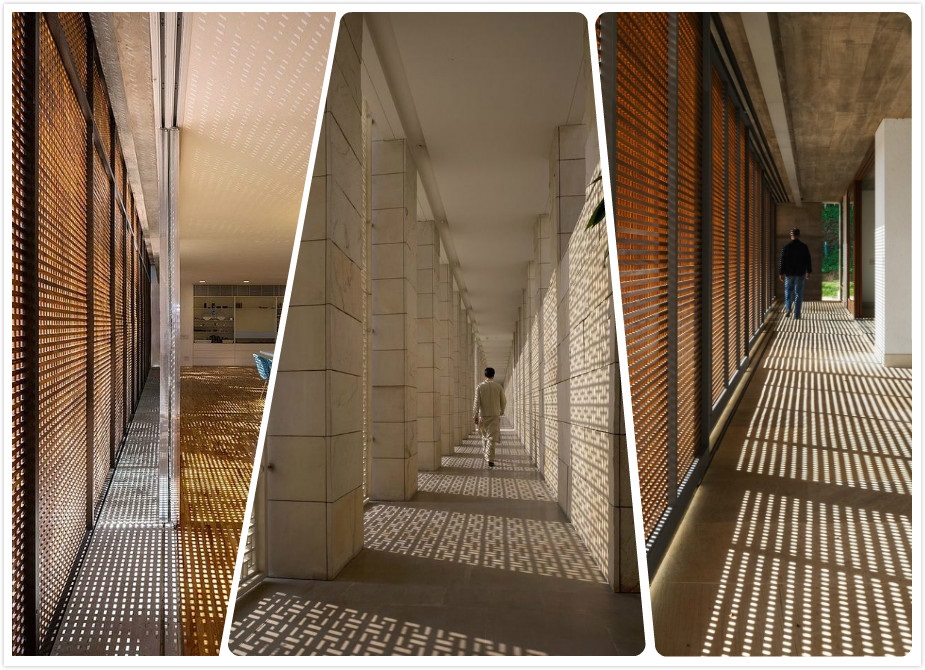 Architectural screens, decorative partitions walls, suspended ceilings or feature walls can add the unique element to your environments for retail, corporate, hospitality or residential applications.
Decorative screens can be used to separate and zone areas in open work spaces, studios, lofts, without blocking light or air.
Screens will create a sense of privacy without being in an enclosed space.